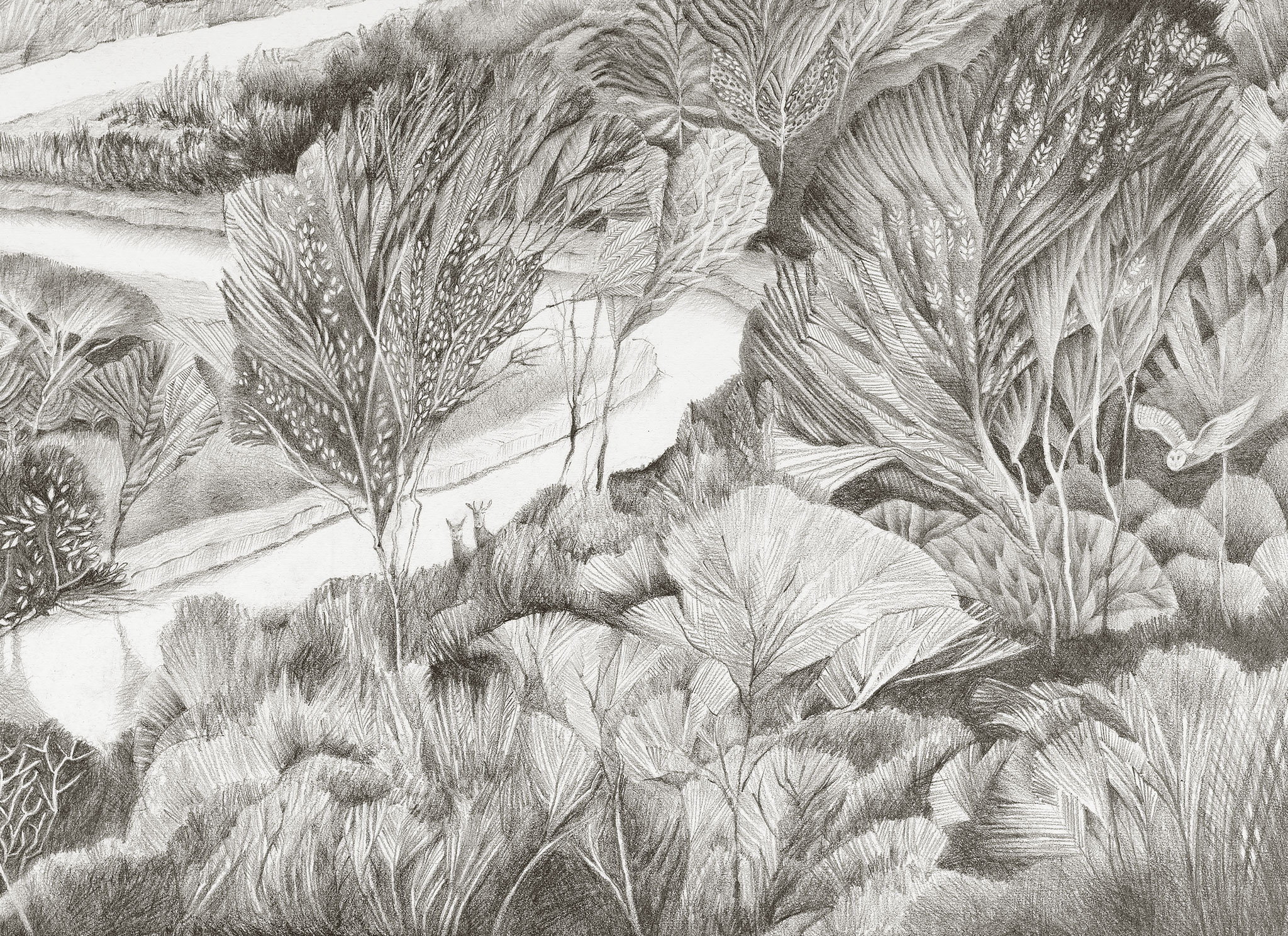 Practice

I spend most of my creative time producing limited edition linocut prints which often reflect the relationship between my photography and my printmaking, although I also produce work that is wholly based on freehand drawing - and, occasionally, I even manage to combine the two!

Printmaking with lino appeals to me because it allows me to produce detailed, sometimes almost photo-realistic, images that are formed out of the thousands of hand-made marks produced with the gouges I use to cut into the print surface.

My work explores the secret and magical energies contained within the landscapes that surround me (the high moorlands of Dartmoor, and the dramatic coastlines of Devon and Cornwall). I am also inspired by the marks left on these landscapes by people over millennia - marks that often suggest a relationship with the land and sea that has, to such a large extent, been forgotten or lost.

While on this journey to discover and connect with the power of wild places, I am also exploring the internal human landscape, so that my art is often about the coincidence of these two often complimentary, sometimes opposing, but always complex and revealing, forms of landscape - the one natural, the other, psychological.

Recent exhibitions:

Devon Open Studios (at the Artizan Gallery, in Torquay) - 11-26 September 2021
Wells Contemporary (open) - 2021
Woolwich Contemporary Print Fair - 2021
Torre Abbey, June 2021
Artizan Gallery Summer Exhibition - July/August 2021
The Design Room print exhibition, Torquay - 2021
3rd Biennale International Gravures & Estampes - France - 2021
Woolwich Contemporary Print Fair - 2020
Royal West of England Academy (open) - 2020/21
English Riviera Winter Open 2020
Open Studios, Cornwall 2020
CADAF Contemporary and Digital Art Fair 2020
Wells Contemporary (open) - 2019
Royal West of England Academy (open) - 2019
South West Academy (open) - 2019

Training

I studied at Plymouth College of Art and Exeter College of Art (Degree in Graphic Design, specialising in illustration)

You'll find a selection of my artwork in the collections/shop section of this website.