Publication date: 1 December 2019
I began this drawing intending to use it as the basis for a relief print - but I got lost in the detail of it.
About three weeks later I emerged blinking into the light with this drawing measuring 59 x 42 cm (A2).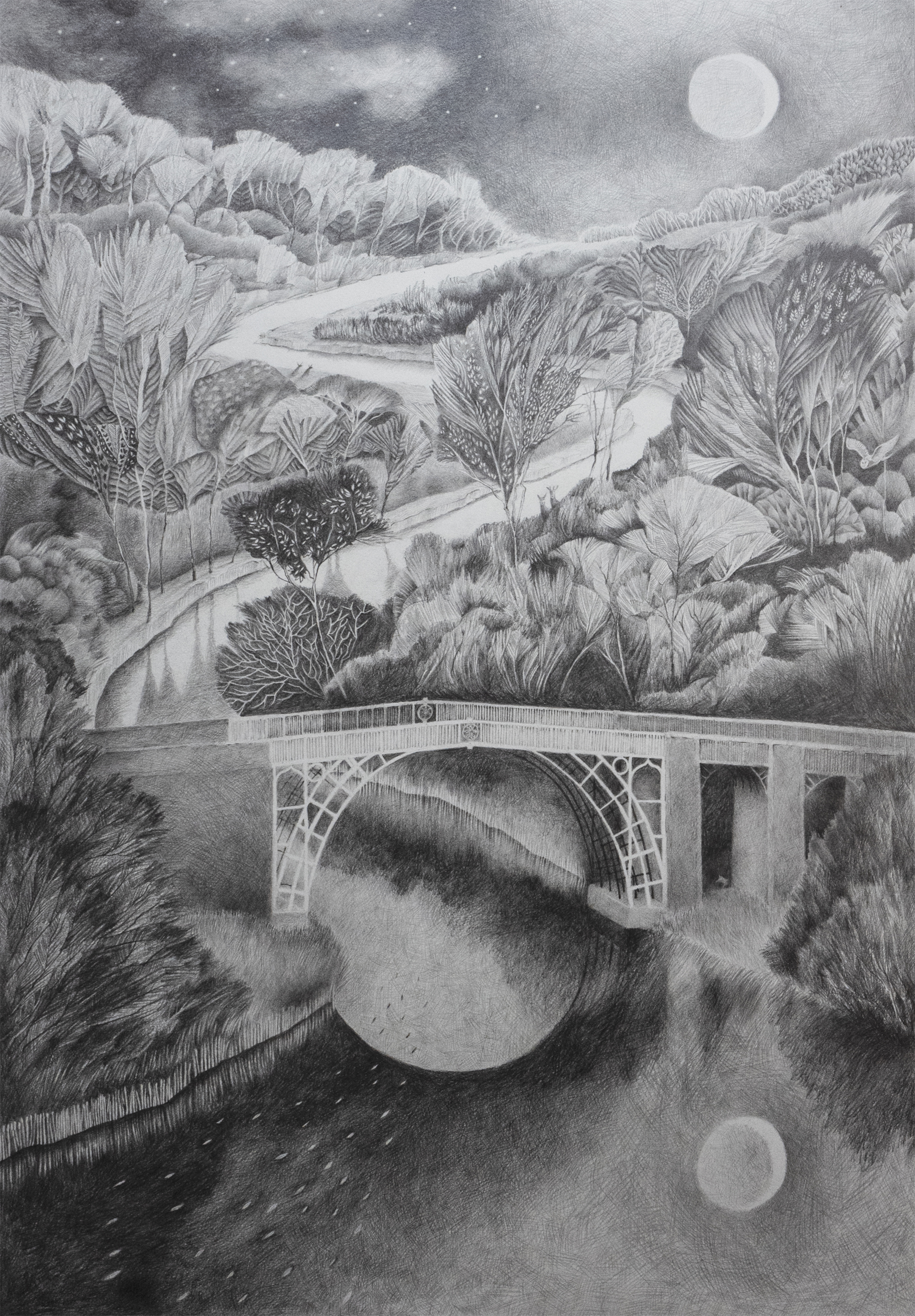 In the lower half of the drawing is the famous Iron Bridge in Shropshire, devoid of the buildings that keep it company in real life! Below and beyond the bridge flows my entirely imagined River Severn. There are five animals and a bird in the picture. Leaves, floating on the water, mirror the stars in the night sky.

The original drawing, now beautifully mounted in a black frame, is for sale at £3500 plus postage and packing (and will be in my online shop shortly).

I have also produced a set of signed giclee prints in a limited edition of 100, which are available, unframed, at £225 plus postage and packing. The giclees are quite beautiful, and really do the drawing justice.

I've also been experimenting with hand-colouring a giclee (below) - it's working very well, but requires quite a bit of time - the hand-coloured prints will be available as a separate edition - probably limited to 10 and probably at about £500 per print.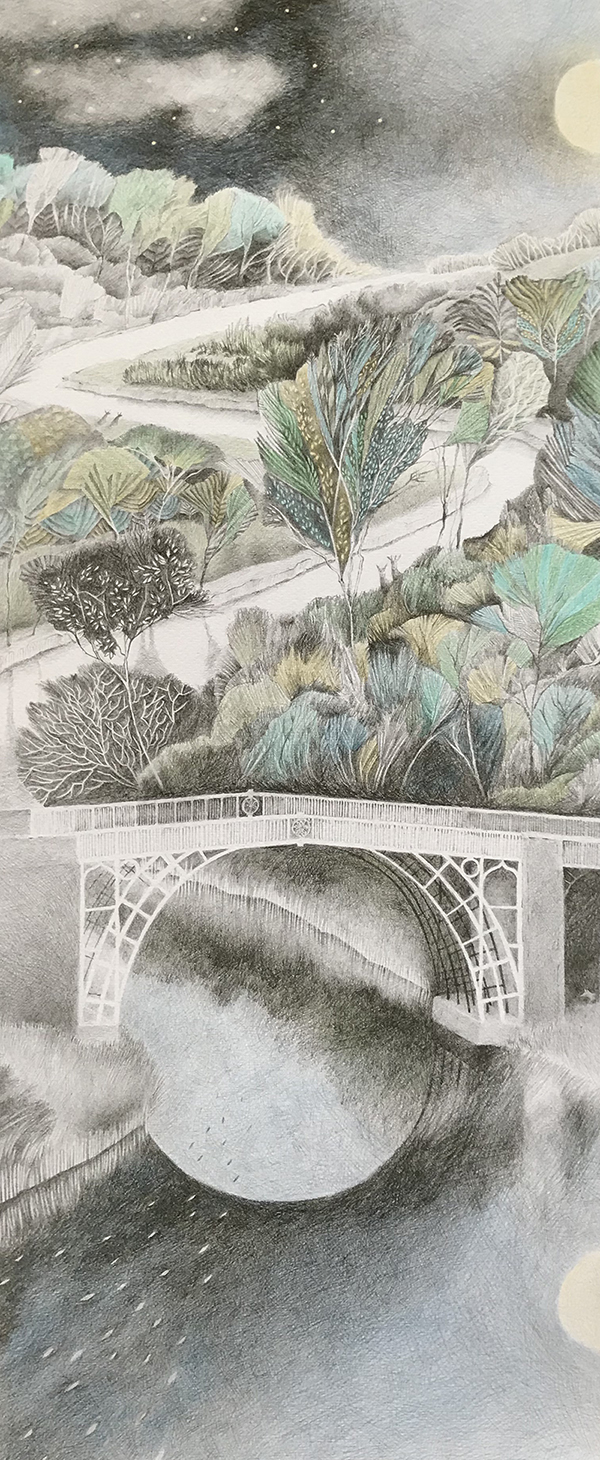 The image above is a section taken from the practice print I've been working on with crayon.

Note that this picture was taken with an iphone - the print quality is a lot better than this in real life!